Shore Residences: The Best City Living Experience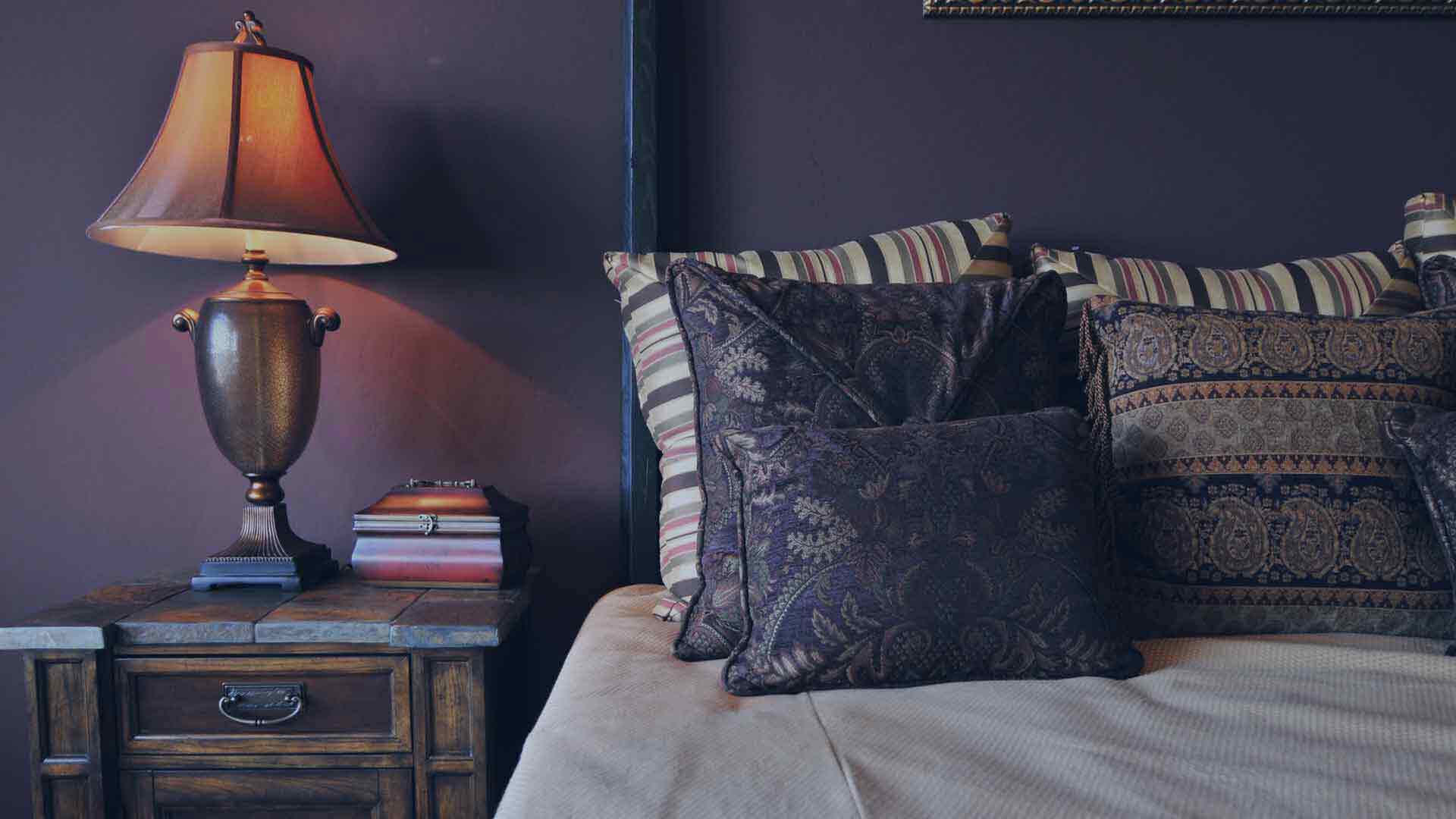 Nothing feels good than owning an elegant home that fully caters for all your personal needs. Shore Residences is the finest condominium to invest in a residential home. Towering amidst the prime cityscape, this apartment boasts of unique designs and architecture. The stylish residential suites are tastefully decorated while the interiors and exteriors feature contemporary designs.
A home is an essential investment for everyone and owning a good home is an incredible thing you can do for yourself and family. As a homeowner at Shore Residences, you'll get to enjoy, frolic and refresh with kids in the children's playground area. Nothing is as interesting as an everlasting place where having fun activities is done onsite. In addition, you'll have all the resources to cherish with your family and friends as they unwind in an elegant setting in the greeneries.
In Shore Residences, every effort is well-crafted to make all residents feel comfortable and rejuvenated. The units are extremely stylish and luxurious and the condo is designed for utmost refreshment and convenience. The apartment offers urban living experiences to its inhabitants. This sanctuary is everything to look for. The residents can readily take pleasure in first-class amenities and facilities which are only found in five-star hotels. There's nothing more exhilarating than the experience of living next to the best amenities, which will allow you to deep dive into a luxurious lifestyle and interact with friends as well as family in the most convenient environment.
Speaking of sophistication, Shore Residences can't be left out. It's a residence that exposes homeowners to the best that there's in the city; reputable schools and the best hospitals within the city. It's the perfect reprieve for both young and growing families. All the units are spacious while the floor plan fits all your needs. There's a commercial area within the premises that make it easy for you to access basic needs. The graceful residential suites ensure that residents live a luxurious, lavish, and convenient lifestyle.
Shore Residences is a resort-like condo featuring world-class amenities. Imagine the cool waves and environmental ambiance, which will always feel like summer. You will surely enjoy the stylish facilities and fine leisure that this property has to offer.

About the developer: SMDC
SM Development Corporation (SMDC), a leading residential development company in the Philippines, has been on the forefront of designing some of the best residential properties for a city living. Since the year 2012, this residential developer has earned numerous awards for designing competitive and comprehensive projects .SM focuses on developing smart residential condominiums to cater for middle-income earners. Their development projects offer reasonably priced stylish, comfortable, convenient city living to all its clients. SMDC's most remarkable project is located at key business/commercial districts of Makati, Quezon City, as well as Pasay.

Shore residences lets you view Manila's famous skyline
Shore residential units feature a balcony to provide you with a ring-side seat to the famous skyline of Manila. Here, life is like a sunny day at a beach. This is an easy option to a Manila condo, and it features 4 towers spread on a 3.3 ha prime property in the Pasay City. Each building has been designed to soar 19 storeys high, which offers condo residents impressive views of the famous Manila Bay plus the adjacent cityscape. It lets you enjoy the tranquil climate of seaside living in a promising city.

Shore Residences Site Location & Address
Situated in Malaka, Shore Residences is an air-conditioned apartment that's approximately 900 meters from the Sam Po Kong Temple. It features major views of the city and is at a close proximity to Porta de Santiago. There is free parking onsite. The dining area, as well as the kitchen, is complete with a fridge, oven, and microwave. A flat-screen television is also provided. Furthermore, the Shore Residences is equipped with free WiFi throughout the apartment.
Plaza Hang Tuah is just 200 meters away from the property while the nearest International Airport called Kuala Lumpur is 86 km from the property. Besides, this establishment is one of the most celebrated locations in Malaka. People are happier with this place compared to other developments in the area. It's actually been rated as the greatest value for investment in Malaka. Guests are getting greater returns than other properties available in this city.
This unique structure sits on the prime Seaside Blvd, Pasay City, Philippines. It's near the hottest sunset spot, the renowned Manila Bay. You will surely find everything from various dining restaurants, shopping malls, hotels, casinos, fast food chains, amusement parks, and commercial areas. Transportation isn't a problem since every corner has expedient accessibility even going through NAIA. It's really an excellent place for those who enjoy adventures, wanderlusts as well as those who love dining with colleagues, family, and friends.
This oasis featuring resort-styl amenities in addition to contemporary design is located at the heart of the bustling entertainment &business district-Pasay City.

Transportation
Shore Residences is strategically located near an assortment of transportation options. You can easily access the Shore residencies through the MRT that is just miles away. Shore Residences is also close to EDSA. Thus, you can either use a bus or a private vehicle to reach there. This means that you don't have to worry as far as reaching hike is concerned since there will always be an option.
Business District
Shore Residences will let you experience the pulse of a thriving city due to the fact that it is in close proximity to Manila as well as Makati central business District.

Leisure and Entertainment District
The Shore Residences understands the importance of treating yourself from time to time. Thus, this iconic property offers residents with a world of shopping, dining, as well as entertainment –thanks to the SM Mall of Asia Complex plus Entertainment City. Here, you can buy yourself stuff from some of the best brands in clothing. You can also treat yourself like a king or queen from state of the art spas and saloons. And if you want to enjoy gastronomical feats, then there are two restaurants you can trust to give you just what you want. At Shore Residences, the world is like an oyster.

Building Elevation
The 3rd -19th floor has been reserved to be used as residential units in Shore Residences. Amenities and garden units have been relegated to the 2nd floor. Finally, the commercial area is found on the ground floor.

Shore Residences Amenities
Since Shore Residences offers a resort-like living experience for everyone, you're guaranteed of something that'll fully satisfy your personal needs. This facility has a pool deck, an adult pool, and a lap pool which takes a beach-approach to fulfill your summer fantasies almost every day.
As it offers world-class amenities for everyone, this establishment ensures that your personal needs will be fully satisfied. Relax on the great lawn, amenity grand lounge, and seating area. There is also a playground for kids and for young adults, there's a multi-purpose playing field, jogging path, and basketball court. Built with sophistication, you'll also love the provided palm court.

Shore Residences Building Features
Shore Residences boasts four unique buildings that sit on a-3.3 hectare piece of land. It consists of 19 floors per structure with a total of 5,709 units. Besides, it features 816 basement parking slots, 99 ground floor parking areas as well as 99 commercial parking spots. Security, privacy, safety, and convenience are highly prioritized, that's why all these structures have been put in place. 24/7 monitoring with the aid of CCTV cameras on selected areas, alarm system, and automatic fire detection is available throughout the space with sufficient outlets. Standby generators installed in common areas and selected outlets are also available. So, power shortage isn't a worry. Also, there are provisions for cable TV and telephone lines as well as adequate elevator systems per building.

Shore Residences Unit Layout & Details
Shore Residences is an exceptional residential building featuring 1-bedroom and two-bedroom units with varied sizes (between 24 to 58 square meters). The basic finishes of interior walls, dining room, and living spaces are tiled and painted. For the toilet, balcony, and bathroom, it's a combination of vitrified floor tiles and 600 homogeneous tiles. The main door is either steel-molded or wood laminated. Sliding glass doors are utilized for the bedrooms while tempered glass on coated aluminum is used for all the windows. Kitchen cabinets are furnished with laminated wood overhead while counter cabinets have granite kitchen counter-tops.
Shore Residences Unit Layout
One-bedroom without balcony
Two-bedroom with balcony
One-bedroom with balcony
Two-bedroom without balcony

Relax, indulge and realize your dream to live in an elegant place where each day is summer. Affordable terms are offered so grab this lifetime opportunity to own an apartment like no other. At Shore Residences, every day is like a holiday. There is nothing comparable to a quit vacation in your own home. Enjoy the warmth of summer and the cool breeze of the Shore.
Aside from your home having a personal resort, the entire amenity goes beyond the Mall of Asia as well as surrounding commercial areas and parks. Fully integrated within the SM mall, your life will be closer to the entertainment city, major malls, and the Bay. This place doesn't sleep in sunset or sunrise.
Every single day, SMDC touches millions of lives through its grand stores, banks, leisure facilities, hotels, and malls. Now too, Filipino residents can take pleasure in the astounding comforts and conveniences at Shore Residences, a well-designed apartment offering state-of-the-art facilities at incredibly affordable costs.
Let your dream of occupying a resort-like home with a warm ocean breeze and swaying palm trees come true with Shore Residences. Surrender to this idyllic island life where everything is readily accessible. A beautiful community right in front of the Manila Bay, this property rules them all! With no doubt, this beach-themed and nature-inspired community incorporates four highrise towers that face each other giving a tremendous display of classic symmetry where most top-notch amenities are centrally located to give a truly brilliant view to behold. This first-rate establishment has one of the most convenient addresses in Manila where numerous world-celebrated landmarks nearby, certainly the location everyone is looking for.
Shore Residences is truly vibrant, yet full of serenity and privacy. It's perfect for those seeking an elegant community where they can enjoy maximum security and privacy. This immense project is suitably located along the Manila Bay, a renowned site where you can witness magnificent phenomena every single day. It's an awesome leisure and living space under one roof where you can comfortably relax after a tedious day in the office or school. Enjoy the freshest air; view and experience the wonders man has tactfully created and its nature's counterpart.

Project Completion
Shore one Residencies Tower one and two are expected to be completed in the 3rd quarter of 2017. The completion date for Shore one Residences Tower three and four is estimated to be in the 3rd Quarter of 2018.

The Shore Residences-nearby facilities
Malls
The nearby malls near this condominium include:
Bay Walk which is 0.56km away
711 which is about 0.59km away
Hobbies of Asia (which is approximately 0.64km away)
HK Sun Plaza and Simple Joys which are 0.65 and 0.67 km away respectively

Restaurants
The nearby restaurants include:
The ABY Bistro (which is about 0.35km away)
The Kim Restaurant and the Huey Ying Restaurants which are 0.43 and 0.44km away respectively
The Trinity Restaurant and the Seaside Macapagal are 0.44 and 0.47 km away respectively

Schools
Schools near this iconic property include
Manila Tytana College
Gideon Academy
San Juan College
Asian Institute

Hospitals
Hospitals near the Shore Residences include:
Torres hospital
San Juan Hospital
Pasay Paranaque Hospital
Miraculous Medal Hospital
Sta.Rita General Hospital

Take your city living experience to the next level
At Shore residences, excellence meets class. Everything is designed to give you an emblematical city living. Talk of the premium amenities, accessibility, location, and nearby facilities. Indeed, the Shore Residences looks set to redefine your city living experience. Grab your chance today!